Fred and Faye Steinruck's family are one of two branches of the Steinruck family that have sung with Berks Sacred Harp for a generation. Their children are Jordan, McKenzie, Clara, Silas and Aaron.
Before the children were born, Fred and Faye, in cooperation with local musician Michael Owen, published a beautiful book titled The Complete and Unaltered Text of Psalm 119 from the King James Bible in the Form of Musical Settings, which was performed at a singing school led by the Steinruck family at the Camp Manatawny Retreat House the night before the Maiden Creek All-Day Singing in 2016, on the occasion of Faye's 40th birthday.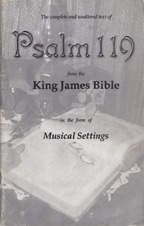 https://hymnary.org/hymnal/P1192002?page=0 (free sample pages)
http://www.pursuinglife.com/scripture-songs.php (free sample recordings)
Lodging at the Retreat House and the singing school were sponsored by members of the Exeter Friends Meeting youth group in memory of their First-Day school classmate Oliver Kindig-Stokes.